Fighter Pit Bull Attacks Woman; Dog to be Put Down!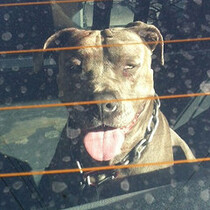 Posted April 10th, 2013 @ 3:27pm
SAN DIEGO - A fight between two dogs in Ocean Beach left two people with minor injuries Wednesday.
The incident happened at around 8:30 a.m. in the 4400 block of Santa Cruz Avenue.
10News learned that a woman was walking a German shepherd down an alley when a pit bull tore through a fence and attacked.
The owner of the 3-year-old pit bull, Mark Bailey, said he tried to break up the fight.
To read more CLICK HERE