The History of Hurricanes in San Diego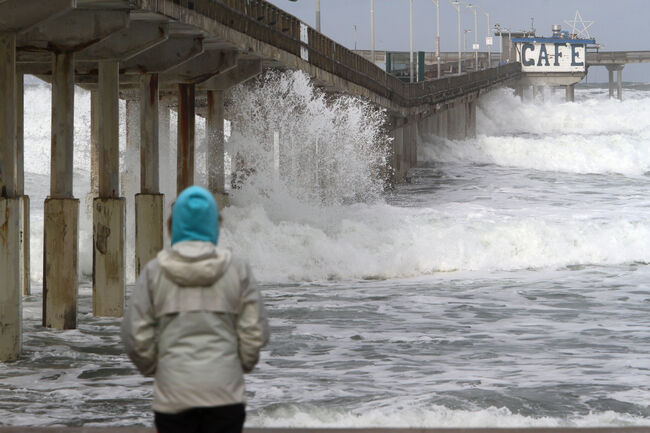 You've heard on KOGO from the Director of the San Diego County Office of Emergency Services. And Holly Crawford is someone who knows a lot of about disasters.
And that's why she and other emergency officials are watching closely what is happening in the Caribbean and what is expected to happen in Florida as Hurricane Irma gets closer.
It's been several decades since San Diego has been even touched by a hurricane which on the Pacific Ocean side of the U S. are called often called cyclones and lessen to a tropical storm if the reach California..
It was September 9th of 1976 when Hurricane Kathleen moved into the San Diego area from the south as a tropical storm and brought torrential rains to areas and damaging winds to the mountains and deserts to our east with several lives lost.
You have to go back 159 years to find a storm that hit any part of California as a hurricane and not as a downgraded tropical storm.
And it hit San Diego…hard. It was September of 1858 and the very rare California hurricane damaged or destroyed many homes with roofs blown off, buildings collapsed and sailing vessels in the Bay were lost.
And of course we've had the more common occurrence in San Diego of flooding from el ninos. Add the occasional big wildfires and the earthquakes now and then, and we do have our share of disasters.
So that's why the director of disasters in our county is recommending that Hurricane Irma is a reason to make sure we are prepared for whatever kind of disaster comes our way.
CLICK HERE for San Diego County Emergency Preparedness info.
(Photo credit Getty Images)