San Diego Victims in Las Vegas Massacre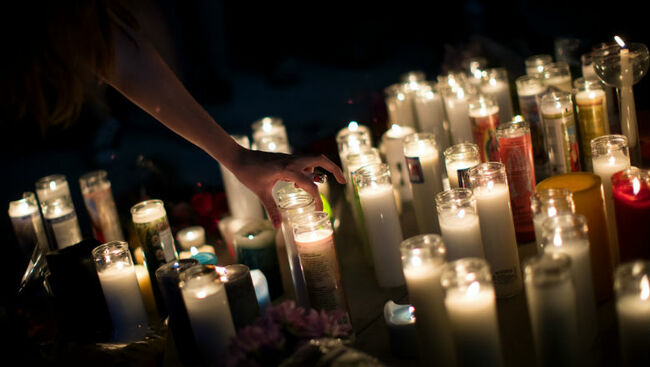 People are continuing to mourn San Diego attorney Jennifer Irvine, who was killed in the Las Vegas Massacre Sunday, and as victims of the deadly mass shooting are identified, we're learning that many San Diegans were there.
-- 27-year-old Tina Frost was severely injured after being shot in the face. She remains in a coma. Frost is on a ventilator and has had surgery to remove her right eye. Frost moved from Maryland to San Diego several years ago and was working here as an accountant. Click here for Tina's Go Fund Me page.
-- 25-year-old Jeffrey Koishor of Valley Center was shot twice as he was trying to protect a woman. He was shot in the left leg, shattering his fibula and then shot again in the hip. Someone near by picked him up, cut his shirt and made a tourniquet to slow the bleeding. He was taken to the hospital for surgery. Click here for Jeffrey's Go Fund Me page.
-- 21-year-old Zack Mesker of Carlsbad was at the concert with his girlfriend when he was hit by a bullet that went through his lower back, abdomen and leg. He was taken to the hospital, where he had surgery, and is expected to recover. Click here for Zack's Go Fund Me page.
-- George Sanchez of Rancho Bernardo was hit in the arm by a bullet as he and his girlfriend were trying to escape the concert venue. A paramedic on scene was able to stop the bleeding, and then Sanchez was taken to the hospital.
Photo Provided By Getty Images