Viral Video of National City Border Patrol Arrest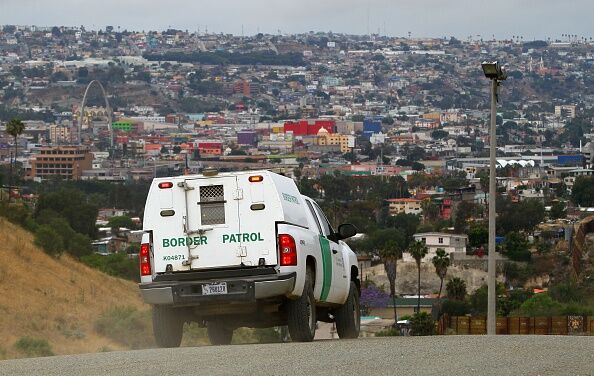 A protest was planned Friday morning outside City Hall in National City and a news conference (see below) held by members of the community, one day after a video began circulating on social media showing a mother being taken away by federal authorities in front of her frantic, crying daughters.
The video has been viewed more than 8 million times.
The arrest by U.S. Customs and Border Protection agents, who claim the mother was part of a criminal smuggling ring, happened last Saturday, but videos of the arrest began getting widespread attention Thursday on Facebook, Twitter and other social media platforms. In the video, the woman's three daughters can be heard crying and screaming as Border Patrol officers dressed in plain clothes drag the woman into a marked Border Patrol SUV. In response to the video, a San Diego-area Border Patrol spokesman issued a statement saying Perla Morales-Luna was "an organizer for a transnational criminal smuggling organization operating in East County.''
"She was arrested as a result of a targeted operation on March 3 in National City for being in the country illegally,'' Agent Michael J. Scappechio said. "She is currently in Border Patrol custody awaiting transfer to ICE for removal proceedings.'' When asked on Twitter for more details about the alleged transnational smuggling organization, the San Diego-area Border Patrol's official account responded that it could not release more details "as this is part of an active investigation."
Still, many people questioned the tactics used in the arrest and wondered why Morales-Luna was arrested for being in the country illegally and not for the far more serious smuggling crimes alleged by the Border Patrol. As of Friday morning, an online federal data base showed no charges were filed against Morales-Luna in U.S. District Court. A
Photo Credit: Getty Images