Supporters And Protesters Show Up For President Trump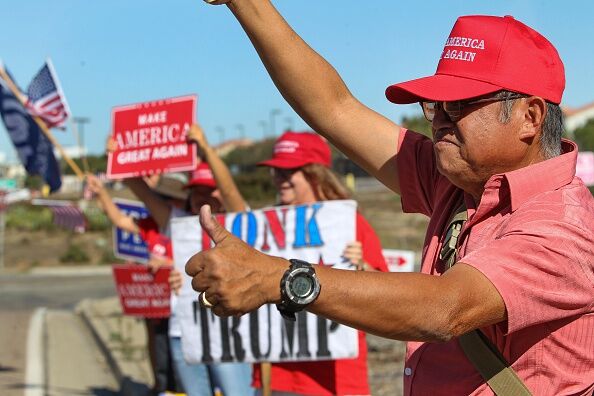 There are several rallies and events planned Tuesday as President Trump comes to San Diego. Here's a list of what's happening.

9:30 a.m. - F and Front Streets, near IRS building: San Diego Indivisible hosting a Taxpayers Anti-Wall Rally to protest against the president's border wall and what it means for taxpayers.

10:00a.m - 7425 Bristow Court, Otay Mesa: Supporters will rally for President Trump and his border initiatives. Groups include San Diegans for Secure Borders, San Diego Patriots, FightSanctuaryState.com and The Remembrance Project.

12:00p.m. - Our Lady of Mount Carmel Catholic Church: "Build Bridges, Not Walls" rally hosted by members of the ACLU's San Diego chapter. Expected to speak are Democratic Assemblywoman Lorena Gonzalez Fletcher and LA Democratic state Sen. Kevin de Leon.

5:30p.m. - San Diego Waterfront Park: Undocumented immigrants and DACA recipients will host an "Undocuyouth Resist Trump'' rally, organized by the Seed Project, an organization fighting for permanent protection for undocumented youth.
Photo Credit: Getty Images