Parts Of San Diego To See Triple Digit Temperatures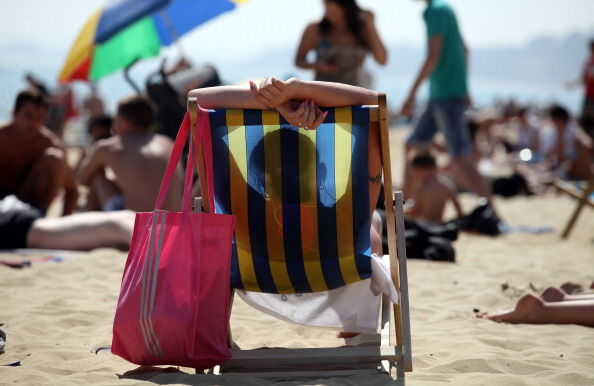 Sunscreen, air conditioning and plenty of water are the essentials as San Diego gets hot, hot, hot. High surf and extreme heat in San Diego could cause potentially dangerous conditions at the beach and throughout the region this weekend, according to the National Weather Service.
A high pressure system is expected to strengthen Thursday and Friday, sending temperatures soaring for the weekend, prompting the NWS to issue a heat advisory on Friday from 10a.m. to 9p.m. Temperatures are expected to be in the mid 90's Thursday inland, spiking to 105 in Escondido and 108 in El Cajon on Friday. Ramona was expected to see weather as hot at 111 Friday. It could get into the 90's at the coast as well.
The County of San Diego operates cool zones where you can cool off in an air-conditioned location. You can find a list of zones HERE. For an interactive map CLICK HERE
An increase in moisture will bring a slight chance of thunderstorms Friday afternoon through Saturday in some regions. High surf from Hurricane Fabio, currently located about 850 miles southwest of the southern tip of Baja California, is expected to create strong rip currents and hazardous swimming conditions.
San Diego County beaches are under a high surf advisory, which went into effect 6p.m. Wednesday and lasts until 9p.m. Friday. Surf levels of 6-8 feet and as high as 10 feet will be possible in Orange and northern San Diego counties.
Photo Credit: Getty Images