Indian Professor Dies On Live Television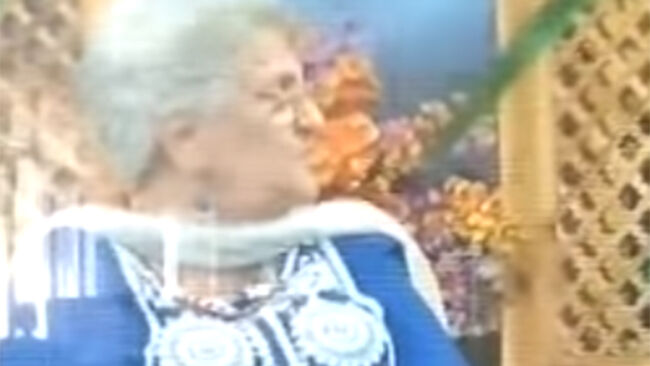 A well-known Indian professor and academic suffered a heart attack and died on Monday morning during a live television broadcast. Rita Jitendra was a guest on the Indian talk show Good Morning J&K and appeared "absolutely normal" while she was sharing stories about her life. Then, out of nowhere, she stopped talking and her head started to slump backward.
"She was telling us a few interesting things about her life and was looking absolutely normal, but suddenly she stopped talking and began having hiccups," the anchor of the show, Zahid Mukhtar, told the Telegraph.
At first, the anchors thought she was just acting, but they quickly realized that she needed medical attention.
"When she collapsed, we thought she was acting... It took us a few moments to realise something was seriously wrong. We tried to revive her. Producers, our assistants, everyone tried to revive her. But she did not respond. She was rushed to a hospital where she was declared brought dead."
The 81-year-old Jitendra was a prolific writer and social activist in India. She used to be the secretary of the Jammu and Kashmir Academy of Art, Culture, and Languages before retiring to pursue academia.
The producer of the show, Tanveer Mir, said that everybody at the television station is "very saddened with this incident and we pray for the departed soul."