Turkey Releases Jailed American Pastor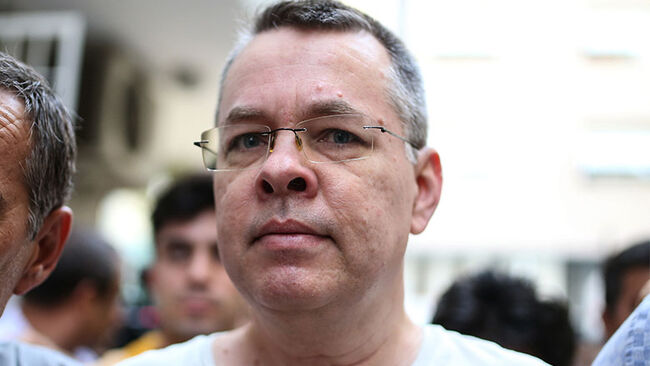 An American pastor who was detained in Turkey in 2016 on charges of terrorism and treason has been freed, ending a two year legal and diplomatic battle between the two countries. 50-year-old Andrew Brunson was sentenced to three years and one month in prison for the crimes he was accused of by Turkish officials, but the judge ruled that the two years he spent in custody during his trial was sufficient to cover his sentence and ordered that he be released.
According to the Wall Street Journal, Brunson's lawyer, Ismail Cem Halavurt, said that his client will be leaving Turkey later in the afternoon to return to the United States.
The Trump administration has been working hard to secure Brunson's release. After a failed attempt to have him freed in July, the U.S. placed sanctions on Turkish officials and accused them of human rights abuses. The administration continued to work behind the scenes to get the charges dropped against the pastor.
President Donald Trump celebrated the release of Pastor Brunson on Twitter:
My thoughts and prayers are with Pastor Brunson, and we hope to have him safely back home soon!

PASTOR BRUNSON JUST RELEASED. WILL BE HOME SOON!
Brunson was jailed in 2016, following a major crackdown after a failed coup against the administration of Turkish president Recep Tayyip Erdoğan. The government accused him of being associated with terror groups, a charge he has continued to deny. In July, Bruson was granted house arrest due to poor health.
Photo: Getty Images