Why the Time Person of the Year for 2018 Matters
Having been a journalist since college, you learn that sometimes your job can be a little dangerous.
Reporting from the scenes of wildfires, floods, tornadoes, riots and active shooter situations has risks of being hurt.
But a surprising number of journalists around the world have been killed not as a result of covering dangerous things but because of what they do and because they are journalists.
And that's why it's significant for all of us, journalists or not journalists, that Time magazine has named what it calls "The Guardians" as their Person of the Year.
Journalists who have been killed or imprisoned. Targeted for their work.
And with the term "fake news" having become popularized around the world and the sometimes now violent actions by crazed individuals or corrupt governments against journalists like those honored by Time, it is time for all of us to think about why the truth matters.
The purpose of journalism and the job of journalists is to protect the truth so that our freedoms are preserved.
In this country, our founders knew that. And now, 242 years later, it has never been more important.
(Photo credit Getty Images)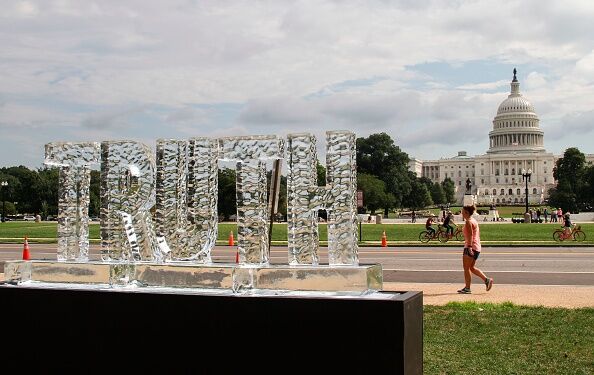 (PHOTO) A woman walks behind an ice sculpture spelling out the word 'truth' by artist duo Marshall Reese and Nora Ligorano, with the US Capitol in the background, in Washington, DC on September 22, 2018.. (Photo by Olivia HAMPTON / AFP)