The One Word That Describes Bush 41
How do you sum up the life of one person with just one word?
There has been a long list of adjectives used to describe the late George H.W. Bush, the nation's 41st president.
And most of them very similar in their message, that he was someone who was kind, willing to work with his political opponents and who gave his all when serving his country, from his service as a World War II pilot to member of Congress to ambassador to China, to Director of the CIA to Vice President and then President.
But a young speech writer for Bush 41 may have said it best. In an article for Time, Mary Cate Cary said this:
"He didn't like to talk about himself much. If we used the word "I" too much he'd circle it, to mean "too many." He felt that in a democracy the President should use the word "We.""
As a leader, George Herbert Walker Bush was someone who lived the famous Biblical verse that says "All those who exalt themselves will be humbled, and those who humble themselves will be exalted." (Luke 14:11)
The "H" in George H. W. Bush could have very well stood for humility; the greatest asset for any leader.
Read more about the nation's 41st President.
(Photo credit Getty Images)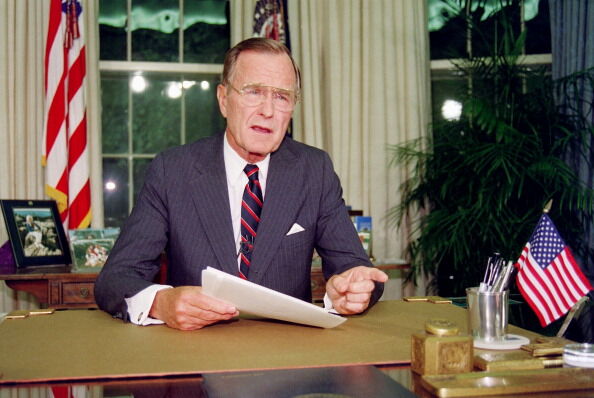 Cliff Notes on the News
Veteran San Diego news director and reporter Cliff Albert shares his thoughts on the latest news and stories each weekday at 12 noon.
Read more