Saluting Good News in a Time of Bad News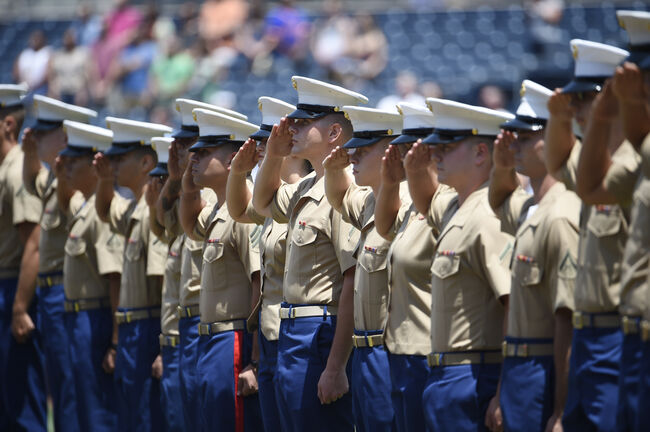 When the news is often filled with bad news, it was good to hear the good news story about a U.S. Marine who completed a run from San Diego to Virginia Beach this weekend.
Maggie Seymour left Liberty Station in San Diego back on July 22nd and arrived this last Saturday at the Virginia Beach Oceanfront, wrapping up her 2,850 coast to coast run with a mere 10K, a local event there.
She was quoted as saying her 99 day long run was at times miserable and hurt really bad. She stayed in hotels at night but she told the San Diego Union Tribune she lost 30 pounds and her feet swelled up from a men's size 8 ½ running shoe to a 10.
Why did Maggie put herself through it? Well she is a U.S. Marine.
But she says she wanted to raise money to help nonprofits that help military veterans, special needs athletes and Gold Star families. And as of this weekend, it looked like she had raised about 40-thousand dollars.
She says the people she met across the country were kind and generous, telling a Virginian-Pilot "You can say what you want about the election, but one of the things my run showed was how disconnected our communities are".
With the response she got to her long and painful run to help others, this 10 year Marine veteran, who has deployed to Iraq and Afghanistan and gets ready to begin the next step in her life's journey of joining the Marine reserves, Maggie Seymour can say mission accomplished.
(Photo credit Getty Images)