Conspiracy Theories Grow One Year After Presidential Election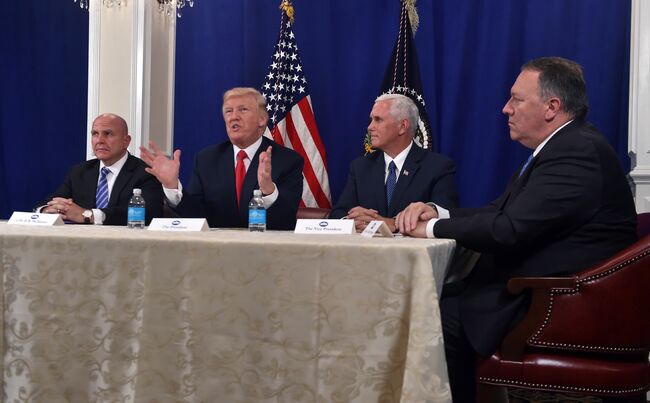 And the plot thickens. The reports this week that CIA Director Mike Pompeo recently met -- at the urging of President Trump -- with one of the principal deniers of Russian interference in the US election has gotten a lot of attention.
And ironically, the president asking his CIA director to meet with a conspiracy theorist may now produce more conspiracies.
The guy the head of the CIA met with after the order from the President is William Binney, a former NSA employee-turned-whistleblower who says he met with the CIA chief for about an hour last week.
Past and present intelligence officials with the CIA and elsewhere are wondering why.
Binney's conspiracy theories about Russia not being involved in the election a year ago are discounted by every U.S. intelligence agency.
But now the conspiracy theories are flying even more. Binney is a frequent guest on Russia Today. That's the media propaganda arm of the Putin government.
And that "deep state" you hear about on the talk shows controlling everything that happens thanks to a bunch of secret spooks in Washington now is back in the conversation.
In the end, special counsel Robert Mueller's investigation, no matter what he finds, should end the conspiracy theories.
But with the way things are going, maybe not. Conspiracy theories seem to never go away and maybe that's part of the conspiracy.
(Photo credit Getty Images)