A Not So Silent Night Where Christmas Began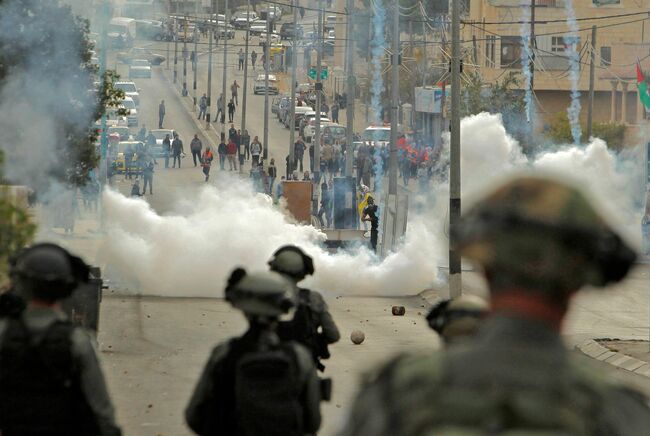 "O little town of Bethlehem, how still we see thee lie.." The first lines of the traditional Christmas carol. But this Christmas, the town of Bethlehem is anything but still.
The President's decision to recognize Jerusalem as the capital of Israel has stirred things up.
There have been violent confrontations between Palestinian demonstrators who throw stones and Israeli soldiers who use tear gas, rubber bullets and even live ammunition to end the rioting.
Some Palestinians have been killed. More have been wounded along with some Israelis. And Palestinians have called for more protests around Christmas.
And much of it is happening in the town of Bethlehem.
In Manger Square, next to the Church of the Nativity built over Jesus' traditional birth place, some shop owners who cater to tourists blame the President for a drop in their business.
But according to a report in the Washington Post, tourists and Christian pilgrims still come to Bethlehem with Bethlehem's 4,000 hotel rooms more than 90-percent booked for Christmas.
It's hard to imagine the story of Mary and Joseph and the baby Jesus happening in the Bethlehem of today.
But what if it did? And what if we could report on the first Christmas as it was happening
That's the idea behind The Bethlehem Report, our unique radio drama featuring as the cast..members of the KOGO news team. You can hear it this Sunday Christmas Eve starting at 6. And from all of us at Newsradio 600 KOGO, Merry Christmas.
CLICK HERE for details on our Christmas holiday programming.
(Photo Getty Images)