The Game is on for Mission Valley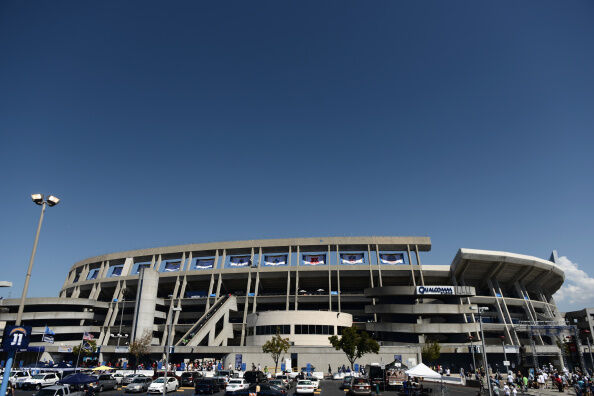 One year ago the Chargers had just started to pack their bags for L-A. And amid the anger and sadness among fans, the speculation began about what happens at their former home, then Qualcomm Stadium, now SDCCU stadium.
And at city hall, the mayor and council members started talking about what to do with the half a century old stadium site.
It wasn't long before news emerged of a plan by some local developers for what would become known as Soccer City. And it didn't take long for them to get the money together to get enough signatures on petitions to get it on the November ballot this year for city residents to vote on.
The Soccer City backers said their soccer stadium could be converted to a college football stadium as well so the San Diego State Aztec football team could play there with the old stadium, destined for demolition. The mayor came out in support of it, soccer fans were excited.
But then a snag. San Diego State wasn't excited. And after having some talking with the Soccer City developers, they stopped talking. They had a different vision for the stadium site in Mission Valley, just a short trolley ride distance from the campus. A football stadium that could accommodate soccer and a larger campus to serve the needs of students of a growing university.
So now today, a group of SDSU alumni and supporters are turning in their petitions, signed by San Diego voters, who it now looks like, will have two choices as to what happens with the stadium site and all that land.
Which has the better chance? Recent polls suggest it will be a toss-up. And there's already lots of speculation that come November, neither proposal will get the 50-percent plus one that each of them needs for approval. And that would mean the city would have to decide what to do.
For the next 10 months, the game is on, until the final whistle blows at the ballot box on November 6th.
(Photo Getty Images)