Former NFL Player Arrested on Rape Charges in San Diego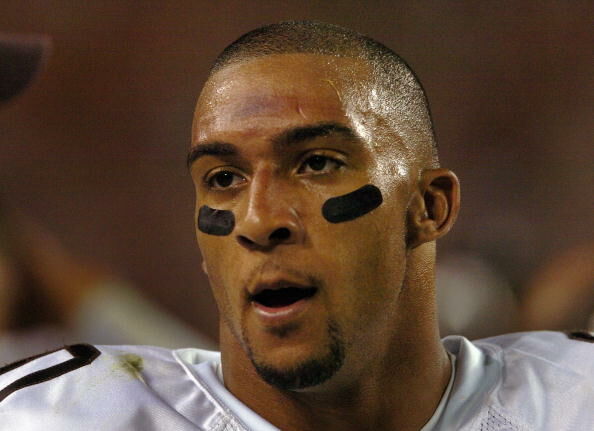 For the second time in a week, Kellen Winslow II, a former NLF tight end and son of San Diego Chargers legend Kellen Winslow, has been arrested. The 34-year-old was arrested Thursday on a number of serious charges including rape, burglary, kidnapping, indecent exposure and forcible sodomy and oral copulation, according to officials with the San Diego County Sheriff's Department.
"Concurrent with the arrest, a search warrant was executed at Winslow's residence," Lt. Michael Blevins said. Authorities released no details about the alleged crimes committed by Winslow.
Last Thursday, he was jailed on suspicion of burglarizing an Encinitas mobile home. On that afternoon, he was spotted walking into the home at the complex in the 400 block of North El Camino Real by a person who lived nearby, Lt. Karen Stubkjaer said. After the neighbor confronted him, because he did not recognize him as someone who lived at the park, Winslow left the scene in a black SUV. Deputies spotted the vehicle nearby and took Winslow into custody.
He posted $50,000 bail and was scheduled to return to court Thursday, but the issuance of the warrant and his second arrest pre-empted that hearing. Winslow is in jail and is scheduled to be arraigned Friday afternoon. If convicted on the new charges, he could face life in prison.
Winslow grew up in San Diego, where his father gained fame as a key member of the renowned "Air Coryell" era of the Chargers in the late 1970s and early to mid-1980s. The younger Winslow attended Patrick Henry and Scripps Ranch high schools prior to the University of Miami.
Photo Credit: Getty Images