As a member of the Critics Choice Association, I was a bit bummed that because Covid pushed the ceremony back, our nominations came out the same day as the Oscar nominations. But, we're getting a little attention for nominating Peter Dinklage for Cyrano, when the Academy didn't. We also gave nods to Rita Moreno (West Side Story), Ann Dowd (which I consider a big snub by the Academy, as Mass was one of the best films this year); Jamie Dornan was the only person in Belfast to not get an Oscar nomination. The Critics Choice hooked him up (I felt the movie was overrated). On the subject of Belfast, I loved the new Van Morrison song for that, and it's the first year in a long time that I'm excited by the song category. Lin-Manuel Miranda is nominated, although I can't believe the best musical of the year – In the Heights – was completely snubbed by everyone. The other song nominations include Diane Warren getting her 14th nomination (with no wins yet), and an artist I dig – Billie Eilish – getting nominated for the James Bond song. Surprisingly, this is only the 7th time in 25 movies that a Bond song was nominated. Can you believe the Goldfinger song didn't even get a nomination? (Two Bond songs have won the golden statue, and neither of them are the best Bond songs).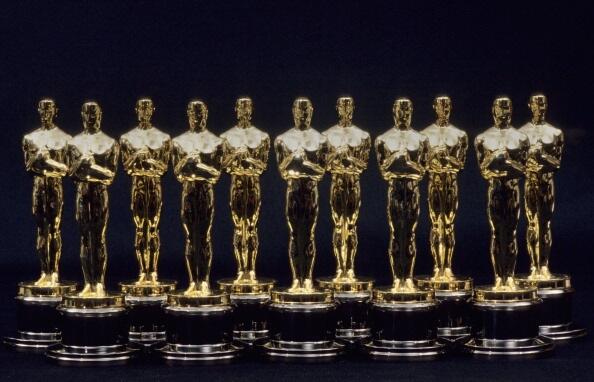 I won't go through the entire list of what was nominated, as you can Google that or find it easy enough. I'll just tell you what I liked and disliked.
Of the "best picture" nominations, I was thrilled that CODA, Power of the Dog, and Nightmare Alley all made the list. They made my Top 10. I didn't expect In the Heights to get a nomination, but it was a better musical then the one that did get nominated – West Side Story. I was disappointed to see Don't Look Up, Drive My Car, Belfast, and Licorice Pizza make the list. Those movies shouldn't make a list any year. I think Being the Ricardos should be there, with Heights, and Mass.
Everyone always talks about "snubs" which I think is a weird thing to say (even though I do that as well). For example, when I've ever encountered somebody that says so-and-so got snubbed, I respond with "Okay, so…who do you take off that 'best actor' list to replace them with?"
I think Nicolas Cage or Peter Dinklage could have gotten nominated this year, and I would have taken Jesse Plemons off the list. I love him as an actor, and Power of the Dog was one of my favorites this year – but only Benedict Cumberbatch and Kodi Smit-McPhee deserved nominations (which they both received). Dunst and Plemons did not. Speaking of which, this might be the only time in Oscar history that two sets of couples are nominated. Those two, as well as Javier Bardem (Being the Ricardos) and Penelope Cruz (Parallel Mothers). 
Some are saying Rachel Zegler (West Side Story) was snubbed, for playing Maria. The Critics Choice gave her a nomination for best young actor. I was disappointed that our group gave the young actress from Licorice Pizza (Alana Haim) a "best actress" nomination. Don't get me wrong, she was great in Licorice, but…the movie just went nowhere. People are saying Bradley Cooper got snubbed for his performance in it playing Jon Peters. No, the snub is that he didn't get nominated for his role in Nightmare Alley. His arc in that was epic.
I was happy for Jessica Chastain that she got a nomination for The Eyes of Tammy Faye, as she's been working on that movie after buying the rights, for almost a decade. And the film wasn't so well-received and didn't do much at the box office. Her co-star Andrew Garfield, is getting a lot of love for Tick, Tick…Boom, Spiderman, and a few other things. So it's nice that she got some love.
I felt horrible that Marlee Matlin didn't get a nomination for CODA, when her on-screen husband did (and he deserved it). I also wonder why the actress that played her daughter wasn't talked about the way the young women in Licorice and West Side were. She had to sing, and also show a range of emotions, and learn sign language for the part.
On the subject of singers, Respect didn't deserve much respect, as it wasn't a very good movie; but you have to feel bad for Jennifer Hudson for not getting a nod for playing the Queen of Soul. 
I was bummed that Guillermo del Toro didn't get a director nomination, but his film Nightmare Alley got a "best picture" and a few other nominations, and after a disappointing box office, he'll gladly take that. But I would have replaced Branagh, who had a lot of missteps with his very personal Belfast. And Hamaguchi (Drive My Car), should have just stayed in the foreign film category. That three hour picture was one of the most overrated of the year.
Belfast's lead actor Jamie Dornan didn't get a nomination, and neither did the heavily favored Mike Faist (West Side Story), or Jared Leto for his over-acting and bald head in House of Gucci. I thought Lady Gaga was great in that, but…people had some legitimate complaints about that performance as well.
I love when musicians do movie scores – Mark Mothersbaugh From Devo has done so many, as well as Danny Elfman of Oingo Boingo. But Jonny Greenwood, the guitarist of Radiohead, basically gave us the same score for Power of the Dog that he did in There Will Be Blood.
People are complaining about DiCaprio not getting a nomination, but come on. Don't Look Up wasn't that good, and he's gotten plenty of nods over the years. Same with Joaquin Phoenix (C'mon, C'mon). He basically sleepwalks through that film, as did Ben Affleck for The Tender Bar, which was surprisingly disappointing. It had its moments, but nothing that should be garnering attention. And I felt the same way with King Richard. All the girls in it were amazing, but…an average movie, and Will Smith growling with a beard. Not sure I get all the love he's getting (but having never won an Oscar, he's one of the favorites). And I'm curious. If the Oscars were racist when Smith wasn't nominated a few years ago, according to his wife Jada, are they no longer racist? Or…can Jennifer Hudson's camp now move to the racist accusations? Just not sure how all that works. But I digress.
Many are upset Ruth Negga was passed over for Passing. Her performance in that was solid. The film…not so much. And if people are going to throw around "snub" for that film, why not mention actress Rebecca Hall stepping behind the camera to give us that picture? Instead, it's just Maggie Gyllenhaal for The Lost Daughter that everyone talked about (she didn't get a nomination either, but her lead actress, Olivia Coleman, did).
And as much as I hate people to yell and carry on about snubs, not a single person has mentioned former San Diegan David Alvarez, who played Bernardo in West Side Story. He and his onscreen partner (who got the well-deserved nomination and who I'm rooting for to win) were the best parts of that movie. He was terrific, but isn't being talked about. I'll tell him that when I see the cast at the Critics Choice Awards, which airs on TBS and the CW on March 13th. The Oscars a bit later, on March 27th.