Hurricane Harvey Leaves Behind Hope in Houston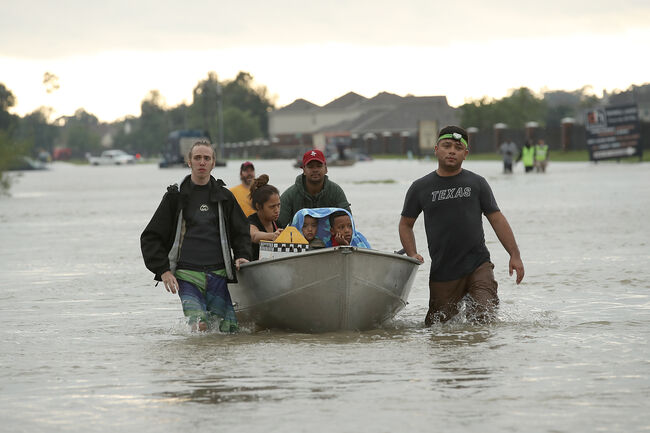 Imagine what life has been like for all the people in southeast Texas affected by the monster storm that planted itself for days in the skies above the Houston area.
When hurricanes hit land, they usually lessen in intensity and move north, away from the area they first hit.
But Hurricane Harvey was different, very different. For six straight days, it decided to stay where it was. And is now finally moving to the east and leaving behind its historic signature of disaster.
The numbers alone are staggering. More than four feet of rain. 50 counties flooded. One third of Houston under water. 30,000 people in shelters, tens of thousands of 911 calls, thousands of rescues and approaching two dozen lives lost.
And the governor of Texas estimates the damage in multiple billions and not months to recover, but years.
And of course there are the millions of people whose world has been turned upside down, their lives upended and saturated by winds and by rain and whose homes and belongings will have to be repaired or replaced.
This natural disaster named Harvey has made history, the most rainfall ever in one area from one storm anywhere in the United States.
The effects of this unprecedented storm will linger for years but when the first rays of sunshine in a week were seen in the skies over Houston today, it was a sign from above of the hope among the people of Texas….who know that they will recover from the damage, they will rebuild their homes and they will renew their lives.
(Photo credit Getty Images)