Finding the Answer to What Happened in Las Vegas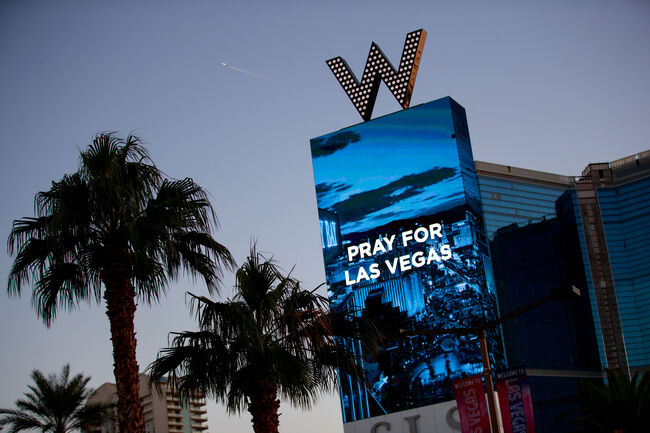 Comment below.
One of the people in Las Vegas one of our reporters talked to after what was the worst mass shooting in U.S. history, said the day the shootings happened felt like another day of tragedy in American history.
She said the day the of the massacre in Las Vegas here in 2017 felt eerily similar to the day in 2001 when the 911 attacks happened in New York, Washington and in the skies over Pennsylvania.
She said she felt the same fears and the same anger she felt 16 years earlier after September 11th. This time it wasn't terrorists who did it but a retired accountant with no criminal record who did it.
But the feeling was the same. Innocent people attending a music concert on a Sunday evening were indiscriminately shot, killed and wounded.
The worst mass shooting of far too many mass shootings that have happened in our country.
The President called what happened in Las Vegas an "act of pure evil".
Late night TV show host Jimmy Kimmel, fighting back tears, said it's like someone opened a door to hell.
So now as we ask ourselves again how such a thing could happen and why it happened and how a human being can do something like that to other human beings, we also once again ask what we are going to do about it.
After the tragedy of 9-11, some things did change in America to make us safer.
After this tragedy in Las Vegas, things need to change again. As we pray for the victims and their families, we also need to pray for answers and the will to do something about it.