The Lesson of Wildfire Evacuations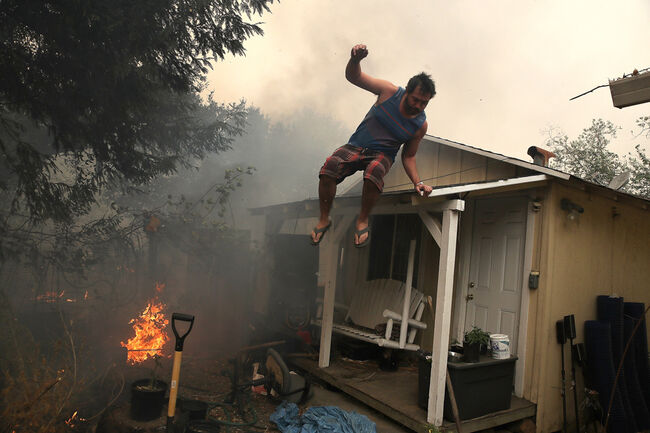 It's not unusual to have wildfires in California in October because we usually have the weather that can help fuel wildfires.
But this year has been the worst in modern times when it comes to wildfires in our state. And of course the wildfires of California in 2017 come after the hurricanes of 2017 in Texas, Florida, Puerto Rico and elsewhere.
Two very different kind of natural disasters but they do have something in common. And that's how you get people to evacuate when emergency officials say it's time to evacuate.
And there was an idea thrown out there this week about evacuations from San Diego's fire chief. It came at this week's news conference where he and others were talking about the lessons learned since the 2007 wildfires ripped through San Diego County, killing seven people and destroying some 12-hundred homes.
The chief suggested that maybe when wildfires happen, voluntary and even mandatory evacuations should be ordered earlier, before the firestorms hit just as they do now when hurricanes are forecast to bring powerful wind and rainstorms.
Hurricane evacuation orders are often issued 24 to 48 hours before the expected arrival of a hurricane. And the idea is that before a wildfire begins to threaten neighborhoods, evacuation orders are put out so that people who are in areas that are at risk, be given more time to get out.
In the Northern California fires, a lot of residents had just minutes to leave.
Ten years ago this weekend, we saw the largest wildfire evacuation in the city's history, more than a half million people. And because of that lives and homes were probably saved.
Tonight we will look back to the wildfires of 2017 when lives were changed and lessons learned. We invite you to listen. Tonight at 6 right here on KOGO.
(Photo credit Getty Images)