San Diego Welcomes Winter Weather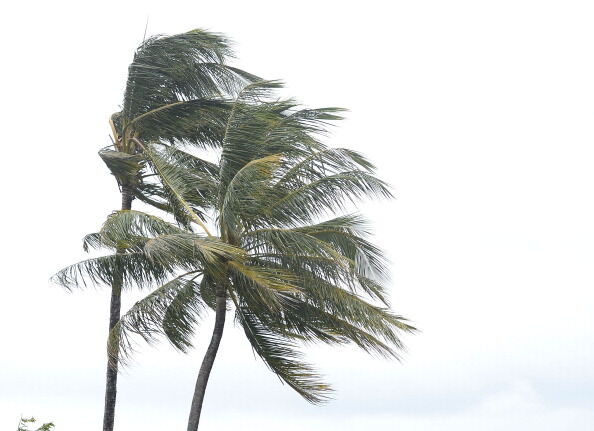 Cold weather, light rain, mountain snow and gusty winds are all in the cards for San Diego County beginning Monday, forecasters said. Lower elevation areas that do see rain will likely experience light showers, less than a tenth of an inch of rain, but in the mountains, up to two inches of snow could fall Monday in areas above 3,500 feet, including in Julian and Pine Valley.
A winter weather advisory for the mountains is in effect until 10:00p.m. Monday. Accompanying the snow will be strong, gusty winds between 25 and 35 mph with gusts up to 75 mph possible near mountain ridge tops and along desert slopes. Officials warned drivers to prepare for slick mountain roads and watch out for other hazards."Plan on slippery road conditions and be prepared for snow covered roads during the evening commute,'' the NWS said. "Damage to trees and power lines is likely. Be prepared for reduced visibility at times."
West of the mountains, winds of 15 to 25 mph with gusts up to 40 mph are expected late Monday morning through Monday night. The strongest gusts, up to 45 mph, are predicted to be near the coast. As a result, the NWS issued a wind advisory for much of San Diego County from 8:00a.m to 6:00p.m. Monday. The wind advisory in part covered the coastal region, including Vista, Carlsbad, Encinitas, San Diego, Chula Vista and National City. A wind advisory for the same time period also covered the county's valley and foothills, including Escondido, El Cajon, San Marcos, La Mesa, Santee and Poway.
A frost advisory for those same areas was set to take effect at 10:00p.m. Monday and continue until 9:00a.m. Tuesday. The frost advisory signifies that patchy frost is possible, which could kill sensitive outdoor plants that are left uncovered.
The NWS also issued a wind advisory for the desert area of Borrego Springs that went into effect Sunday evening and was set to expire at 6:00p.m. Monday. Sustained winds of 25 to 35 mph were expected in the desert, with gusts of between 55 and 70 mph possible. "Strong winds will make travel difficult for high-profile vehicles,'' the NWS warned. "Blowing dust and sand may reduce visibility to near zero in a few locations.''
Average high temperatures Monday are expected to be the lowest they've been since last year around this same time, including a forecast high of 39 in Julian. Other predicted high temperatures will be 54 to 59 degrees at the beaches, 55 in the western valleys, 45 to 50 near the foothills, 38 to 44 in the mountains and 56 to 61 in the deserts.
Photo Credit: Getty Images