The 2022 California General Election will be held November 8, 2022 and this year's primary ballot is REALLY long! With a bunch of confusing ballot measures and hundreds of candidates running for office, voters can feel overwhelmed and lost. 
Fortunately, Carl DeMaio and the team at Reform California have thoroughly researched and vetted measures and candidates – and produced an easy-to-understand "Plain English" voter guide, sponsored by Dallo Law Group.
In vetting and endorsing candidates, Carl DeMaio and Reform California use the following criteria:
COST OF LIVING: Opposition to tax hikes;
CRIME: support for public safety and law enforcement;
SCHOOLS: commitment to improve schools, empower parents, and oppose toxic curriculum in the classroom;
JOB CREATION: support for small businesses and job creation against costly regulations and mandates, and
FREEDOM: respect for our Constitutional rights and personal freedoms.
Several candidates have appeared on the Carl DeMaio radio show on NewsRadio 600 KOGO and we have included their interview in the voter guide for you to listen to.
Because there are so many items on the ballot, the voter guide is separated into sections. Click on each section to see all the items on the ballot. 
ACCESS YOUR LOCAL VOTER GUIDE
California State Voter Guide (view website  /  print pdf)
For voters who live in all counties except Los Angeles, Orange, Riverside, and San Diego counties. Those counties have more detailed guides that can be accessed here:
Los Angeles County Voter Guide (view website  /  print pdf)
Orange County Voter Guide (view website  /  print pdf)
Riverside County Voter Guide (view website  /  print pdf)
San Diego County Voter Guide (view website  /  print pdf)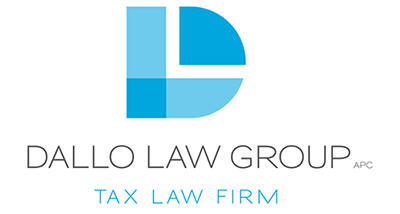 ELECTION INTEGRITY RESOURCES
Step 1: Vote as EARLY as Possible
Voters are encouraged to return their ballot as early as possible – don't wait until Election Day to vote! By voting early, you can then track your ballot online using the state's voter verification database. By voting early you also reduce the long lines on Election Day – that could suppress the vote by making it harder for others to cast their ballots. If you do not trust the mail service, you can drop your ballot off in person at any of your county voting locations. Simply go to the website for your county's Registrar of Voter's office for those locations.
Step 2: Track Your Ballot
After voting in person or by mail, every voter should VERIFY their ballot has been received and counted. You can track your ballot status on this website: Track Your Ballot
If the database does not show your ballot as having been received and counted by Thursday, November 2, then you should go into the County Elections Office/Regional Voting Center nearest to you and demand another "Provisional Ballot" to cast. 
Step 3: Report Problems: Election Integrity Help Desk
Securing the integrity of our elections is everyone's job! If you experience or witness something irregular, or have problems voting or verifying that your ballot was received and counted, please contact the Transparency Foundation's Election Integrity Help Desk
JOIN THE FIGHT
Want to do more than vote? Help support campaigns directly! Reform California is leading the fight to take back our state by supporting good candidates for office and opposing costly and unfair tax hikes that have been placed on the ballot. Reform California is supported entirely by grassroots supporters like you – so join the fight today!

NOTE: This Election Guide reflects the endorsements made by Carl DeMaio and Reform California and should not be taken as an official endorsement or position of iHeartMedia.  
Ads promoting this page are Paid For By Reform California. Advertisement was not authorized by a candidate or a committee controlled by a candidate.